31.08.2018
Akrikhin traditionally became one of the 3rd All-Russia GMP Conference partners. The Conference took place on August 27-29 with support from the Ministry of Industry and Trade of the Russian Federation and State Institute of Drugs and Good Practices. Akrikhin assisted in carrying out a Panel Session titled Issues of Effective Use of Resources and Intercountry Cooperation in GMP. The Institute of Mutual Recognition.
For the third time in a row, the Conference became a platform to discuss the most relevant issues related to quality management in the pharmaceutical industry. This time, speeches were delivered by Minister of Industry of the Republic of Tatarstan Albert Karimov, Head of Department for Development of Medical and Pharmaceutical Industry at the Ministry of Industry and Trade of the Russian Federation Aleksey Alekhin, Head of Department of Pharmaceutical Benefits and Control over the Circulation of Medical Products at the Ministry of Healthcare of the Russian Federation Elena Maksimkina, Head of Department of State Control over the Quality of Medical Products at the Federal Service for Surveillance in Healthcare Valentina Kosenko and many others.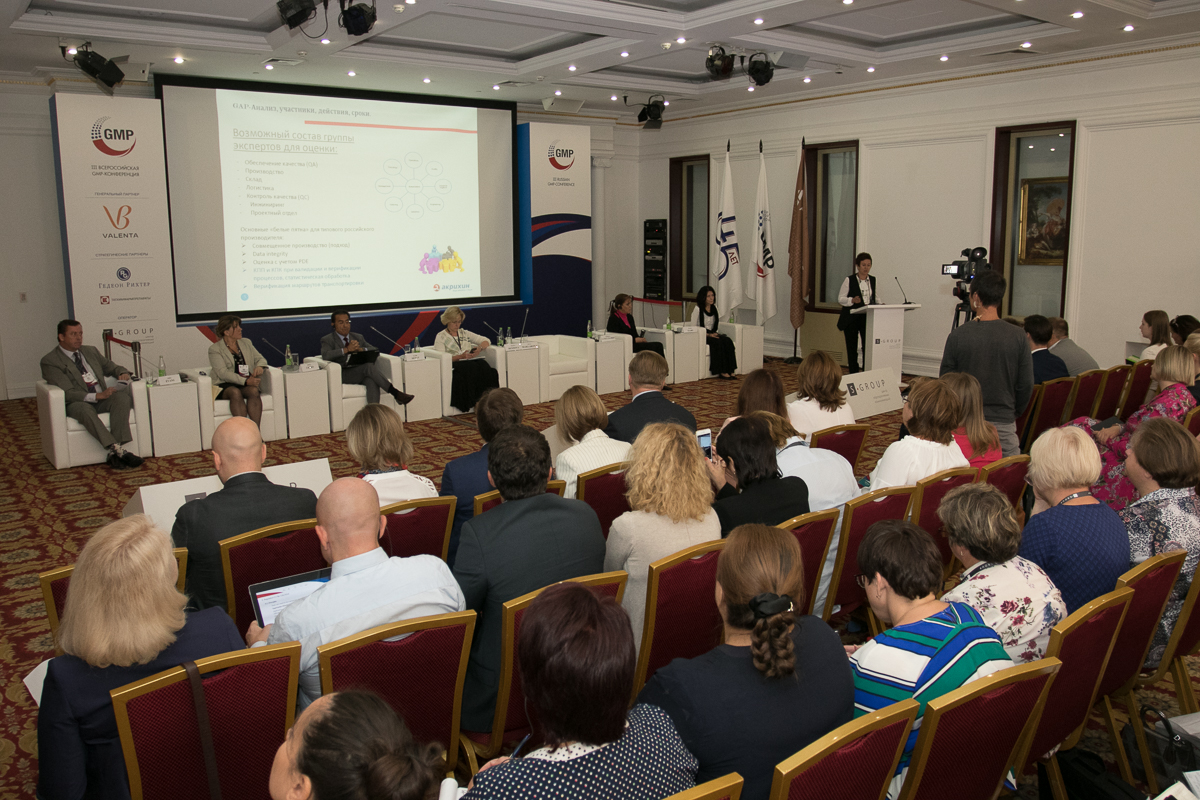 One of the priority topics was the Ministry of Industry and Trade's recently introduced Program for Development of Pharmaceutical Industry Pharma 2030. Within the frame of the Conference, the speakers proposed a number of amendments to this strategy.
One of the significant events that attracted many conference participants was a GMP inspection master class. Quality Director at Akrikhin Olga Maklakova was invited as an expert and delivered a speech and an impressive presentation about the peculiarities and standards of GMP inspections in the Eurasian Economic Union.
Of course, observing the EAEU standards is very important for our company and the market in general, especially in the context of the new Pharma 2030 State Strategy, as this Strategy is focused on the export of medical products. Also, it is noteworthy that the EAEU pharmaceutical production requirements were developed in strict compliance with international standards. It will facilitate the prescription of these products, ensure the circulation of high-quality medicines in the member nations of the Eurasian Economic Union and simultaneously harmonize good manufacturing practice requirements between Russia and the European Union,
Olga Maklakova said.
About AKRIKHIN
AKRIKHIN is one of the leading Russian pharmaceutical companies producing effective, affordable and high-quality medicines in the most in-demand therapeutic areas in Russia. The company achieving considerable growth and development indicators is among the TOP5 leading local pharmaceutical producers by the volume of sales in the Russian market.
The company's portfolio contains more than 200 products. Over 100 products are manufactured at the company's production facility in Moscow Region. These products belong to the key pharmacotherapeutic areas: tuberculosis, diabetes, dermatology, cardiology, neurology, gynecology, etc., and are produced in strict compliance with the GMP standards.